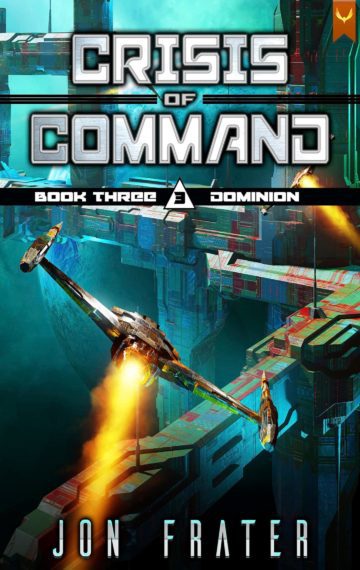 $4.99
Buy Now
See The Reviews
See The Full Series
Available in:

Kindle, Kindle Unlimited, Print

Pages:

474

Published:

May 30, 2023
Control the AI and you control the Earth.
Earth is cold and dark, its environment ravaged by Sleer technology. A cell of desperate human freedom fighters suddenly strike out and kill the Sleer occupiers' top general. Sleer forces in orbit bombard Earth, and each attack prompts another escalation. The Unified Earth Fleet no longer has a choice: they must re-take the orbital ring around Earth or humanity will perish.
But building an invasion force capable of meeting the mission won't be easy. The Sleer AI who runs the ring is caged by Sleer scientists; a Cycomm royal wants to steal her memory core for her people; the Unified Earth Fleet is fragmented and factionalized; and the Movi admiral who might join her fleet to the UEF hates humans.
Worse, a Skreesh annihilation fleet is approaching Sol. To meet it, the crew of UES Gauntlet must rally to battle and bring the divided forces into line, or the next battle the Earth endures will be its last.
The next action-packed military Sci-Fi Series from Jon Frater, author of Battle Ring Earth.
---
The Complete Series
---
---
Other Books You Might Like
---
---