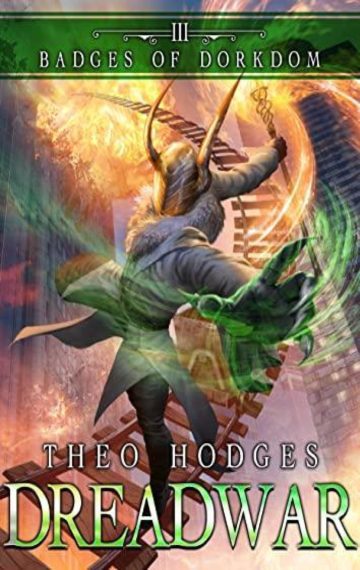 $4.99
Buy Now
Read A Sample
See The Reviews
See The Full Series
Available in:

Kindle, Kindle Unlimited, Print

Pages:

537

Published:

September 13, 2022
There's nothing like the smell of Fire 5 and dead orcs in the morning.
Crucible's spell tree is nearing Ultima status, but he's still far from ready. The Invader's portal to Earth is almost complete, and hidden strongholds lay in wait between Crucible and protecting his home from the orc-apocalypse at its doorstep.
Building his nation is more than brick and mortar and new spells. It's about keeping his friends safe, and his enemies on their heels.
With his aura infused skates and soul ripping warlock claws, Crucible is ready to prove all his haters wrong. When this war is all said and done, his hope will be the opposite of infamy. His victory will be that Earth never knows the terror he's seen. The horde that knocked on their door and wound up on the wrong end of his volcano cannon. Pow! Right in the kisser!
Welcome to the Dreadwar, where only the wise and fearless stand a chance.
Don't miss Book 3 of a the Badges of Dorkdom LitRPG series from debut author Theo Hodges. It's perfect for fans of Sean Oswald, Dakota Krout, and Shirtaloon.
About the Series: Jump into a fantasy role-playing adventure where the System merges dice rolls, a snarky game master, ability incentivized class-leveling, multi-realm base-building, dungeon diving, and a quest to learn the ultimate spell. Kenny must learn how to build a city from scratch and develop his class abilities well enough to protect his home from invasion.
---
The Complete Series
---
---
Other Books You Might Like
---
---