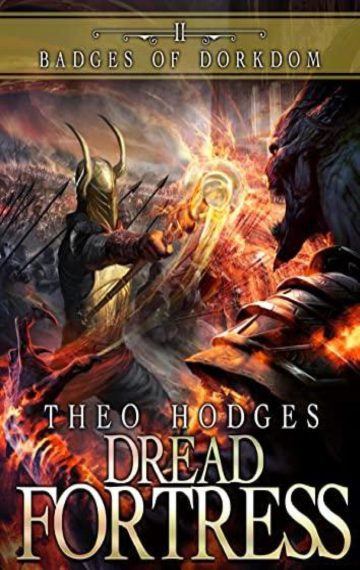 $4.99
Buy Now
See The Full Series
Available in:

Kindle, Kindle Unlimited, Audiobook

Pages:

404

Published:

June 16, 2022
The fallen have been honored. Now it's time to build a fortress in their name.

The Dreadlord Wizard made his mark in the land of Sol. But, now his enemies know where he lives. With a target on his back, his apprenticeship to the great sorcerer will lead him to a dungeon with enough treasure and monsters to make an orc blush.

The clock is ticking before the orcs arrive, and our lovable wizard is super excited to meet them. So much so, he's building an outpost out of hard-earned magic and ore. Just like his daddy always used to say. No. No one ever said that. Which means Crucible better learn his Spellscript quickly and hope his Fireballs fire hard and true… with fire.

Don't miss Book 2 of a the Badges of Dorkdom LitRPG series from debut author Theo Hodges. It's perfect for fans of Sean Oswald, Dakota Krout, and Shirtaloon.

About the Series: Jump into a fantasy role-playing adventure where the System merges dice rolls, a snarky game master, ability incentivized class-leveling, multi-realm base-building, dungeon diving, and a quest to learn the ultimate spell. Kenny must learn how to build a city from scratch and develop his class abilities well enough to protect his home from invasion.
---
The Complete Series
---
---
Other Books You Might Like
---
---