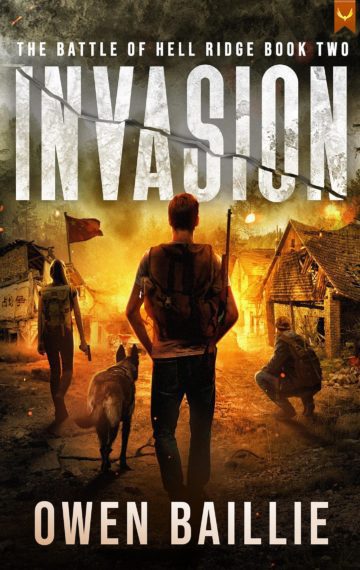 $4.99
Buy Now
Read A Sample
See The Reviews
See The Full Series
Available in:

Kindle, Kindle Unlimited

Pages:

303

Published:

July 11, 2023
EMP attacks have left Australia and its Western allies on their knees.
Without power, limited water and diminishing food supplies, Whittlesea lingers in chaos. The heat has killed dozens, and the law battles to meet a growing number of disturbances, including an underhanded enemy that positions itself for an invasion.
The camping area at the base of Hell Ridge has become a battlefield. A spiteful attack has cost the group a life, and now Mark and Sam head back into Whittlesea with Mark's injured dog, Mindy. But Whittlesea grows more dangerous by the moment, and with the heat and wind strengthening, mountain bushfires burn towards the township.
Others seek to flee the township's destruction as a biker group heads up to Hell Ridge searching for their stolen drugs. The remainder of the group seeks refuge at Normy King's place on Hell Ridge, where water, food and location make it a prime target.
Old grudges are reopened, betrayal will surface, and former enemies will seek redemption. Once again, people will be forced to band together and fight harder than they ever imagined. But in this world, not everyone can survive…
Book 2 of this action-packed post-apocalyptic EMP survival series from Owen Baillie, bestselling author of Invasion of the Dead. This disaster series is perfect for fans of Kyla Stone, A.G. Riddle, Bobby Akart, Jack Hunt, and Ryan Schow.
---
The Complete Series
---
---
Other Books You Might Like
---
---