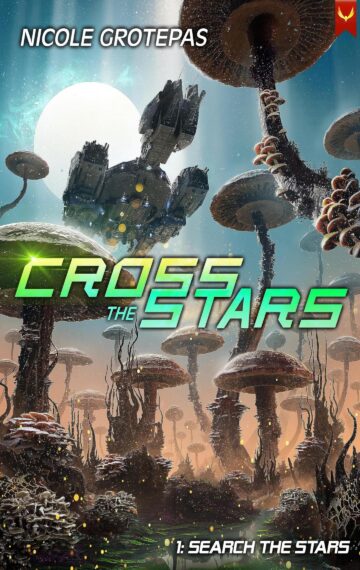 $4.99
Buy Now
See The Reviews
See The Full Series
Available in:

Kindle, Kindle Unlimited

Pages:

285

Published:

November 28, 2023
Whoever controls Faster-than-light travel controls the stars…
Zacharia Coburn's flight-state mushroom business barely makes a dent in the FTL industry, controlled by a few powerful, interstellar corporations. Starship pilots can take a dose of these ultra-rare mushroom strains to pull a ship into the jump plane and rapidly cross the stars.
There's no reason for anybody to ever notice the Very Good Mushroom Concern, the business Zach's running with his partner, Anna Brooks. Organic. Homegrown in a barn in the northern Idaho territory. Made with love. They're just a barnacle on the tail of a behemoth.
Until their secret gets too big to control. Zach and Anna have cracked the code. Their mushroom strains allow the kind of jump distances pilots have only dreamed about.
In a galaxy where commodities are king, jump distances control the market.
So when Anna goes missing, Zach isn't sure where to start looking. Even with the best mushrooms ever grown at his disposal, finding Anna somewhere in the galaxy will be worse than locating a needle in a haystack. Try finding a needle on a planet covered in hay.
The odds are against him but giving up isn't an option. Anna might just be the key to the entire galaxy: whoever gets their hands on her will have it at their feet.
This is more than love or business.
This is war.
Grab your copy today and join the search in a series that's been called Taken in space crossed with a psychedelic dose of Firefly.
---
The Complete Series
---
---
Other Books You Might Like
---
---