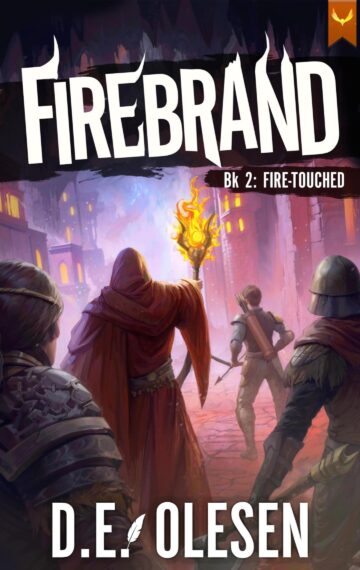 $4.99
Buy Now
See The Reviews
See The Full Series
Available in:

Kindle, Kindle Unlimited, Print

Pages:

604

Published:

October 24, 2023
Martel has begun his studies. He's made a few friends, but most of all, his powers grow.
While hesitant to use fire magic, it's saved him more than once, and his gift for destruction is undeniable. But others take note, and protecting his secret only gets more difficult. Every day bears the risk that his talent is discovered, and the Empire will force him to fight their conflicts.
Those same wars that flood Morcaster with problems and cause clashes between Asterians and Khivan immigrants, including Martel's friends.
With every battle on the distant front, the war grows closer, the dead and wounded return in numbers, and the anger threatens to boil over. As tempers become enflamed, the spark of a fire-touched could set the city ablaze – or save it.
Continue the tale of Martel the reluctant fire mage in Book 2 of the Firebrand LitRPG Series.
Join him from his humble beginnings as a hapless novice at a Magic Academy. This is character-focused and light-hearted progression fantasy at its finest, with a detailed magic system and a world filled with detail.
---
The Complete Series
---
---
Other Books You Might Like
---
---