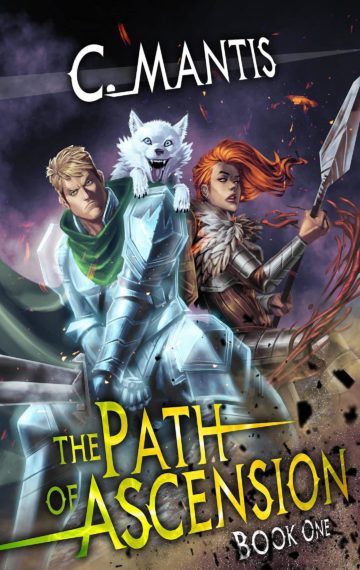 $4.99
Buy Now
Read A Sample
See The Reviews
See The Full Series
Buy The Audiobook
Narrator:

J.S. Arquin

Available in:

Kindle, Kindle Unlimited, Audiobook

Pages:

654

Duration:

24 hrs and 5 mins

Published:

October 4, 2022
Orphaned by monsters, Matt must power-up to save others from the same fate.
Matt plans to delve the rifts responsible for the monsters that destroyed his city and murdered his parents. But his dreams are crushed when his Tier 1 Talent is rated as detrimental and no guild or group will take him.
Working at a nearby inn, he meets a mysterious and powerful couple who give him a chance to join the Path of Ascension, an empire-wide race to ascend the Tiers and become living legends.
With their recommendation and a stolen Skill, Matt begins his journey to the peak of power. Maybe then, he can get vengeance he seeks…
Experience the start of an action-packed fantasy adventure that blends everything you love about LitRPG with Xianxia. With 5 million views on Royal Road, this hit web serial is new-and-improved and now available on Kindle & Audible.
About the series: This is a mix between LitRPG and Xianxia. It's like a car that looks like a LitRPG with dungeons and skills, but the interior and engine are all Xianxia. It features a magic system and progression system that are logically and internally consistent, as well as realistic fight scenes and a rational MC.
---
The Complete Series
---
---
Other Books You Might Like
---
---