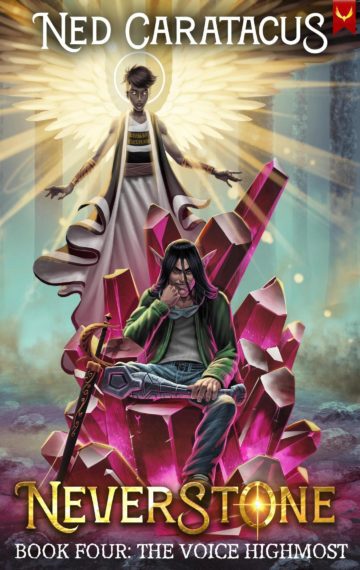 $4.99
Buy Now
Read A Sample
See The Reviews
See The Full Series
Available in:

Kindle, Kindle Unlimited, Print

Published:

July 18, 2023
Lunacy, love, and wholesome ultraviolence are about to reach critical mass…
Astrid Koschei, the world's deadliest sixth-grader, has whined her way into omnipotence as the almighty Queen of Night. Now she's on a multiversal rampage to exterminate every world that would pose a threat to her life. (Granted, with her powers, nothing's a threat, but try telling her that.)
Era, meanwhile, has been banished to some bizarre, otherworldly realm called "Brisbane, Australia". Luminar is gone forever – and for all Era knows, Liv, Noah, and everyone else burned with it. Broken-hearted and homeless (again), Era has completely given up on life.
But Astrid's been granting a share of her powers to a cult of gullible earthlings. Luminar's Apocalypse is about to make out with Earth's Apocalypse. So when the tiniest hint of hope presents itself, Era teams up with his one friend on Earth: Angel Sanchez.
Era's going to have to dive into the heart of the multiverse to reclaim everything he's lost, stop Astrid – and most importantly, get some vogging sleep for a change. As for Angel, they have only two weeks to go from "neurotic mess with an energy drink addiction" to "literally God."
Eternal night looks like the best-case scenario. But hey, that doesn't mean we can't give it one more Third Path, just to be sure!
Era's story ends as it began: drowning in glorious chaos. Cosmic horror, JRPG tropes, and utter silliness combine for the last entry of the Neverstone saga, THE VOICE HIGHMOST!
---
The Complete Series
---
---
Other Books You Might Like
---
---