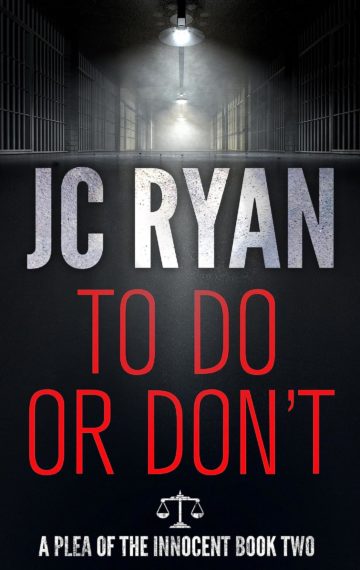 $4.99
Buy Now
Read A Sample
See The Reviews
See The Full Series
Available in:

Kindle, Kindle Unlimited, Print

Pages:

403

Published:

August 29, 2023
Conrad Wilson, an ex-detective, had less than a month to live.
The date of his execution by lethal injection was scheduled for June 1. All legal avenues had been exhausted – the governor of New Hampshire refused to review his case.
The only problem was Conrad Wilson was innocent, but no one cared. Or, rather, everyone that cared wanted him executed. His only chance to escape certain death was Judge Regan St Clair and Jake Westley. Did they have enough time to stop the execution?
Jake and Regan quickly discovered a number of holes in the Wilson case – tampering with forensic evidence, an alibi that stood up to scrutiny…. It was evident that Wilson was innocent, he certainly didn't kill his mistress as was alleged. Someone has gone to great lengths to shift the blame onto an innocent man.
But why were so many people desperate to see him dead for a crime he didn't commit? Who was the real killer?
Was Wilson framed in order to let the real killer get away?
Or was there some truth in what Pavo, one of the organization bosses said: everyone is guilty of something?
Book 2 of a crime suspense-thriller about a corrupt organization with a sinister agenda that exploits every weakness and every dark corner of the fallible justice system.
---
The Complete Series
---
---
Other Books You Might Like
---
---