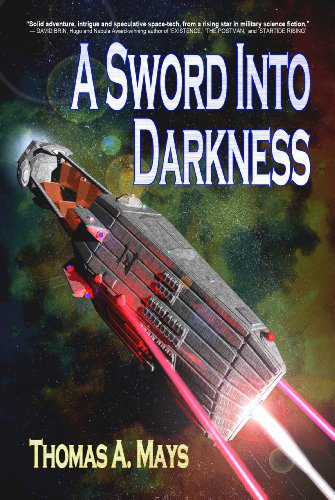 By: Thomas A. Mays
Reviewed by: Brian Mansur
Fantastic Hard Military Sci-fi/Space Opera
One of the best Hard Military Sci-fi/Space Opera novels I've read. It explores an unusual solution to the Fermi Paradox.
Aliens are coming, but they aren't signaling their intentions, so one maverick billionaire recruits a battle-blooded US Navy officer to help design and build from the ground up Earth's first space warship.
The first half of the book is the ramp up and the second half delivers on the space action, but there is plenty of interesting stuff happening throughout. At no point was the story slow: a challenge few can pull off. If I had anything to compare it to: think a blending of Robert Heilein's "Starship Troopers" and Andy Weir's "The Martian."
The characters are well-developed and the plot compelling. And the feeling of realism throughout is very solid. An excellent narrator made for a very fun story. I've gone through this book 3 times (twice on Kindle and once on audible). I just don't re-read many books that often: a testament to its quality. Looking forward to Book 2! 
This review is the opinion of the author and does not represent the views of Aethon Books or its employees.
---
You Might Also Like
---