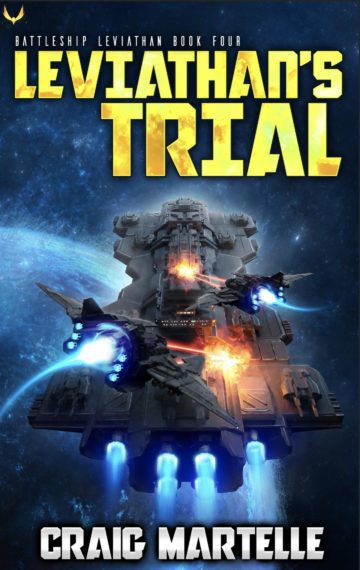 $5.99
Buy Now
See The Reviews
See The Full Series
Available in:

Kindle, Kindle Unlimited, Print

Pages:

327

Published:

March 31, 2022
Peace is earned, not given.
Aliens are seizing planets at the edge of Berantz space.
Earth Fleet sends an armada to investigate.
They're never heard from again.
Word reaches the Vestrall home planet of the encroachment. Declan Payne knows what has to be done – convince Leviathan to investigate. Peace through superior firepower, through the threat of annihilation.
But Lev is retired. And so is Payne and his team.
The choice is taken out of their hands.
Join Declan Payne and his team as they return to a new front in a never-ending war to keep humanity safe.
Book 4 in the Battleship: Leviathan Military Sci-Fi Series from Military Sci-Fi Dragon Award Finalist and Amazon Bestselling author Craig Martelle. It's perfect for fans of Rick Partlow, Jay Allan, and Joshua Dalzelle. Read it today.
---
The Complete Series
---
---
Other Books You Might Like
---
---