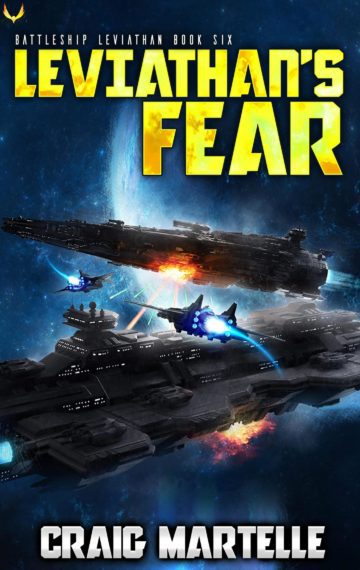 $6.99
Buy Now
Read A Sample
See The Reviews
See The Full Series
Available in:

Kindle, Kindle Unlimited

Pages:

354

Published:

October 25, 2022
Trapped in Ga'ee space, Leviathan runs for its life.
And the lives of its crew.
Declan Payne and Harry Wesson decide to go on the offensive. They have no choice.
They can't go home. It only delays the inevitable.
The Ga'ee march relentlessly into the space of the seven races while turning an inward eye toward the interloper, the ship they call God1. They direct tens of thousands of Ga'ee carriers to destroy Leviathan.
The silicon-based life forms have to be stopped.
Declan Payne comes up with a plan, and no one is sold on it, but it's the only plan they have. Who has to die for humanity to win?
Book 6 in the Battleship: Leviathan Military Sci-Fi Series from Military Sci-Fi Dragon Award Finalist and Amazon Bestselling author Craig Martelle. It's perfect for fans of Rick Partlow, Jay Allan, and Joshua Dalzelle. Read it today.
---
The Complete Series
---
---
Other Books You Might Like
---
---