It gives us immense pleasure to announce that we have signed with the legendary Timothy Zahn to publish the science thriller, THE CLOAK GAMBIT.
In this pulse-pounding thriller, a tactical nuclear weapon is stolen from an Indian research facility. At the same time, three scientists who created the world's first cloak of invisibility are murdered and their work is stolen. The authorities have no idea the two crimes are connected. There are ten days to stop an attack.
It's rare we get to sign an author who was a foundational part of our love for Sci-Fi and reading in general, but this is one such moment. You can expect to see THE CLOAK GAMBIT out sometime in 2024 in eBook, print, and audiobook formats.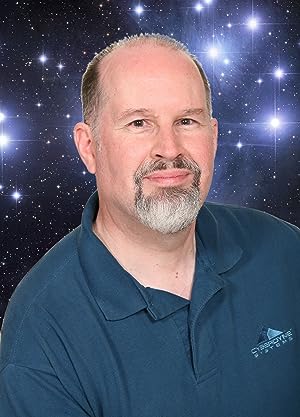 Timothy Zahn is the Hugo Award-winning author of more than sixty original science fiction novels.
He is best known for his work on The Thrawn Trilogy, a series of novels following the events of Return of the Jedi, introducing various characters such as Grand Admiral Thrawn and Mara Jade Skywalker. In addition to numerous short stories, he also wrote other novels focusing on Thrawn's character, such as Outbound Flight and The Hand of Thrawn Duology in the Star Wars Legends continuity and the Thrawn and The Ascendancy Trilogy novel series in the current canon continuity.
In 1975 he had begun writing science fiction as a hobby, and he became a professional writer. He and his wife Anna live in Oregon.