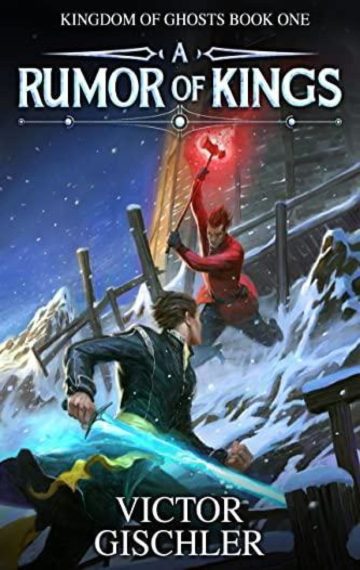 $4.99
Buy Now
See The Full Series
Buy The Audiobook
Narrator:

John Lee

Available in:

Kindle, Kindle Unlimited, Audiobook

Pages:

496

Duration:

13 hours and 31 minutes

Published:

May 17, 2022
He's a gambler, womanizer, opportunist, and inebriate … and the kingdom's only chance.

Greymond, the Scattered Kingdom has been without a king for hundreds of years, a place ruled by squabbling barons and dukes. Occasionally, rumors arise: a king of the old blood has returned to claim his throne. These days, such claims are met with groans and eye-rolls. Pretenders abound … and are generally ignored.

But scheming powers are plotting, machinations that have been in the works for years, and this time …

Enter Merrik Niles. A thief hired by dangerous people to steal a map, he instead keeps it for himself, hoping to follow it to some mysterious prize.

The treasure turns out to be an ancient artifact connected to Greymond's last king, and when Merrik touches it, he triggers long-dormant magic. Now, three ghosts have taken up permanent residence inside his mind: A cunning, smart-mouthed jester. A master swordsman. And a powerful wizard.

At first, Merrik believes he's going mad, but at times, these troublesome ghosts lend him their powers… for good or for bad.

Merrik is swept along in a scheme to put a fair-haired pretender on the throne of Greymond, making him the target of powerful enemies across the Scattered Kingdom who prefer the realm as it is.

All the while, a new army rises across the mountains … and they're coming.

Follow Merrik's exploits as a reluctant hero in the next Epic Fantasy series by Victor Gischler, the bestselling author of Ink Mage. It's perfect for readers of Mark Lawrence, Brent Weeks, and Jay Kristoff.
---
The Complete Series
---
---
Other Books You Might Like
---
---