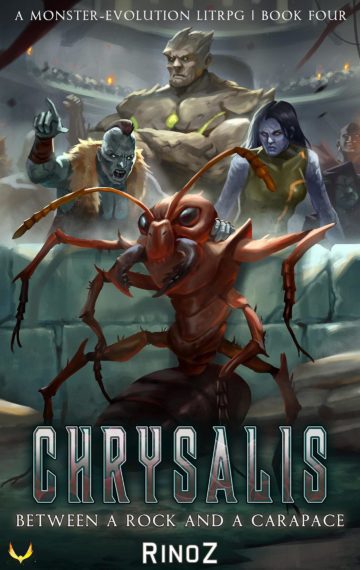 $5.99
Buy Now
See The Reviews
See The Full Series
Available in:

Kindle, Kindle Unlimited

Pages:

684

Published:

June 20, 2023
It's time to descend.
With Garralosh defeated and the Colony secured, Anthony has triumphed over the wave. What now for our intrepid adventurer? In the Dungeon, there's only one place to go: down.
Join Anthony as he ventures into the second stratum, the Shadow Sea, and finds far more than he bargained for. Bizarre monsters abound, frightening poisons and civilizations that have fought and lived in the depths for thousands of years.
For the Colony!
Book 4 of the hit monster-evolution LitRPG series with nearly 30 million views on Royal Road. Grab your copy today!
About this Series: Jump into a rebirth story that mixes LitRPG and GameLit elements with monster-evolution. Levels, Stats, Skills, Magic, Power Progression, Kingdom Building, Party Building, Army Building, evolution, a monster MC, gigantic enemies (compared to an Ant, at least), and plenty of humor fitting such an ludicrous premise.
---
The Complete Series
---
---
Other Books You Might Like
---
---