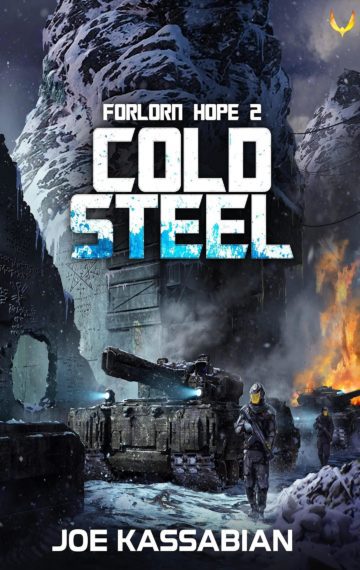 $4.99
Buy Now
See The Reviews
See The Full Series
Available in:

Kindle, Kindle Unlimited

Pages:

285

Published:

November 15, 2022
The Terran Empire is torn apart by rebellion.
Far from the Imperial throne of Terra a religious zealot rises up to challenge the authority of Emperor Tigranes.
The task of subduing the rebellion before it grows out of hand falls to a disgraced imperial noble, Andranik Haduni. Exiled from his family and trapped within the confines of the Frontier Corps can he and his outgunned tank crew stop this challenge to imperial power before it sets the galaxy on fire?
Book 2 in the Forlorn Hope Military Sci-Fi series from Joe Kassabian, author of the Liberty of Death Series. This gritty, space marine boots-on-the-ground series is perfect for fans of Rick Partlow, Galaxy's Edge: Legionnaire, and Starship Troopers.
---
The Complete Series
---
---
Other Books You Might Like
---
---