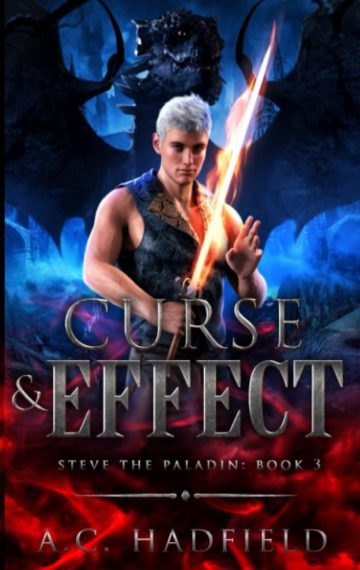 $4.99
Buy Now
See The Full Series
Available in:

Kindle, Kindle Unlimited, Print

Pages:

333

Published:

April 7, 2022
What's a little intrusive, magical psychotherapy between friends?
After the events of his last quest, the Arkane Academy for the Gifted and Strange have concluded that Steve Firestone's patron is the source of a great curse that has plagued his family for centuries.
But there's a chance to fix it—if Steve opens his mind to be ravaged by an ancient dragon shifter who dabbles in psychotherapy and curse-wrangling. If Steve cannot rid himself of this curse, then his days with the Academy and his friends are over and he'll be hunted to the far corners of the world.
A fallen paladin is not treated with much sympathy.
It should be a stroll in the park. Right? Not when a brutal vampire lord decides to pay Steve a visit and Devon, the cleric of their party, is mysteriously missing. With challenges coming at him from all angles, Steve will have to dig deep if he's to support his friends and resist the very real threat of having his brains turned to jam.
Book 3 in the Steve the Paladin Series from A.C. Hadfield. A Progression Fantasy set in a magic academy loaded with LitRPG and GameLit elements, and puns that will leave a smile plastered on your face.
---
The Complete Series
---
---
Other Books You Might Like
---
---