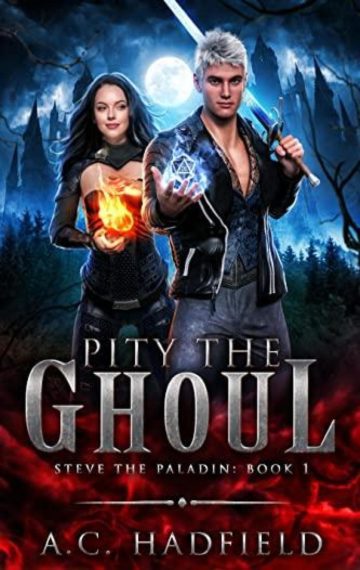 $3.99
Buy Now
Read A Sample
See The Full Series
Available in:

Kindle, Kindle Unlimited, Print

Pages:

416

Published:

February 1, 2022
Bloodthirsty ghouls. A necromancer. A secret academy that uses Dungeon & Dragons as a training manual. What could possibly go wrong?
After recently discovering he's a paladin and that the world of the supernatural is real, Steve Firestone, a divorced late-night radio host, has that first-day-at-school feeling. Only this is no Hogwarts.
Being 40, out of shape, and with a mouth that gets him into trouble, Steve must find a way to meet his tutor's exhausting demands and learn to channel divine power to live up to his ancestry. That's if he wishes to stay at the academy and with his party of new friends, including Nymantha, the fearsome wizard to whose flame Steve is a moth.
To complicate matters, when a citizen is found torn to pieces, their organs removed, and dozens of bodies stolen from a graveyard, it means only one thing: a necromancer is building an army of ghouls. But to what end? Why is it happening in Steve's backyard? And why is there a goblin stalking him?
Steve and his party must embark on their first quest: find and stop the necromancer, because ain't nobody got time for an army of hungry ghouls treating the population like an all-you-can-eat buffet.
Don't miss the next hit series from A.C. Hadfield. A Progression Fantasy set in a magic academy loaded with LitRPG and GameLit elements, and puns that will leave a smile plastered on your face.
---
The Complete Series
---
---
Other Books You Might Like
---
---