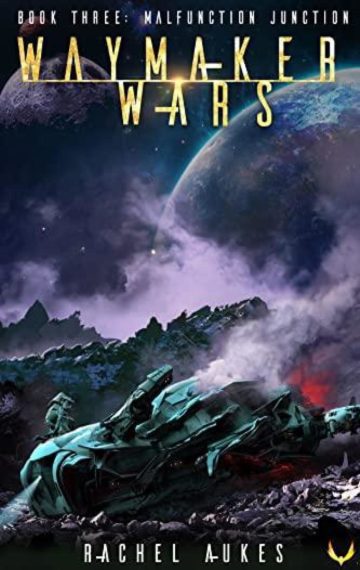 $4.99
Buy Now
See The Full Series
Buy The Audiobook
Available in:

Kindle, Kindle Unlimited, Audiobook

Published:

July 12, 2022
A war is here, and it's unlike any that came before…

Humanity has much to rebuild in the aftermath of the star snakes. But before they can even get started, the Waymakers return, bringing their interstellar war with them. With the Waymakers and Glimmers battling it out across the solar system, humanity is caught in the middle. Colonies are put under lockdown. Any ship caught flying is destroyed.

Millions starve. Even more die in the attacks. With humanity on the verge of annihilation, old enemies unite and prepare for war.

If humanity is to survive, we must beat not one but two technologically superior races. It'll take a crazy plan and someone even crazier to carry it out. And that makes it exactly the kind of job for Captain Jack Hale and his crew aboard the Cabrón.

It's Harlock: Space Pirate meets The Expansein Book 3 of this pulse-pounding Military Sci-Fi series from Rachel Aukes, the bestselling author of Black Sheep, Rebel's Run, and 100 Days in Deadland.
---
The Complete Series
---
---
Other Books You Might Like
---
---