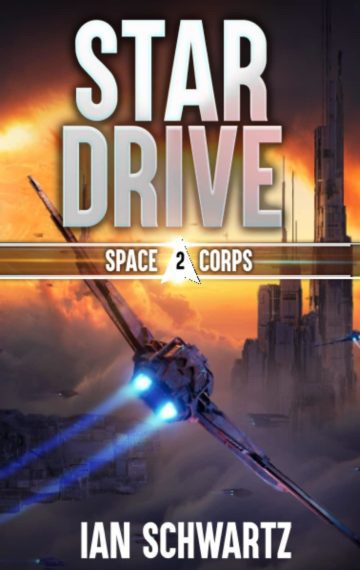 $3.99
Buy Now
See The Full Series
Available in:

Kindle, Kindle Unlimited, Print

Pages:

498

Published:

April 5, 2022
From slavery to freedom and back again.
Twenty years ago Jonathan Blake was enslaved. Forced to fight death matches in shapeshifting gladiatorial arenas on an alien world, he and his comrades overcame impossible odds and overthrew their masters, liberating billions of workers across a vast interstellar empire.
But there was a problem. One of Blake's comrades was a traitor.
Tricked into visiting a mysterious Dyson Sphere at the galaxy's far side, Blake was trapped, his memory erased, his body dissected by superintelligent insects called Swarms. Their goal? Learn how someone so ordinary could do something so extraordinary: rumor has it that Blake wields divine power.
While the Swarms experiment on Blake's body, his mind is locked inside a realer-than-real fantasy. There he believes he is living happily on Earth with his one true love and their child. How can he escape when he doesn't even know that he's in chains?
Blake will have to learn, for his traitorous comrade, racked with guilt, has a change of heart and frees him. Now Blake must race home, for the Swarms have sworn to either recapture him or turn Earth to dust—along with everyone and everything he has ever known. Can Blake learn to wield his superhuman power? Or will he succumb to the awesome strength of the Swarms?
Book 2 in the Space Corps Series. Fans of Rick Partlow, JN Chaney, and even Gladiator will love this space adventure by debut author Ian Schwartz. Grab your copy today!
---
The Complete Series
---
---
Other Books You Might Like
---
---