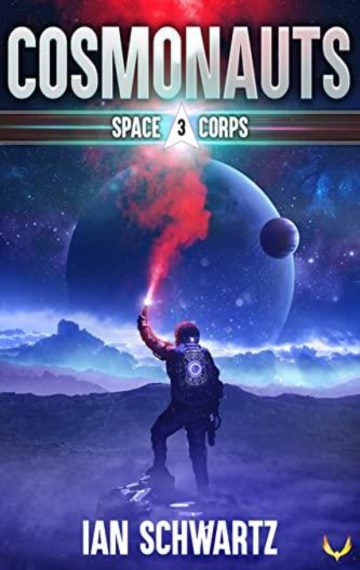 $4.99
Buy Now
See The Full Series
Available in:

Kindle, Kindle Unlimited

Pages:

447

Published:

May 10, 2022
When the hero becomes the villain.

Jonathan Blake was just an ordinary guy thrust into extraordinary circumstances. First came the world revolution, where Blake fought for freedom alongside Earth's workers. Next came interstellar war, as Blake and his comrades explored the stars in humanity's first FTL-capable starships, overthrowing galactic empires and liberating billions. At the end came power: Blake not only discovered that he was a living god, but likewise found himself elected leader of the UWC, Earth's first global workers' state.

Decades have passed, and after so much progress, Earth is now returning to old ways. Economic exploitation is back with a vengeance, and climate change again threatens humanity's existence. Chairman Blake, meanwhile, is AWOL. Lost in his skyscraper palace, living with a harem of naked women, he has grown corrupt, ignorant, and lazy—the embodiment of all he once sought to destroy.

Disgusted with his behavior, Blake's former comrades no longer speak with him. One of these, Natalya Petrova, decides to flee civilization to do environmental research in the wild. There she makes an astounding discovery, one which will have profound implications for Blake, the UWC, and the galaxy.

Book 3 in the Space Corps Series. Fans of Rick Partlow, JN Chaney, and even Gladiator will love this space adventure by debut author Ian Schwartz. Grab your copy today!
---
The Complete Series
---
---
Other Books You Might Like
---
---