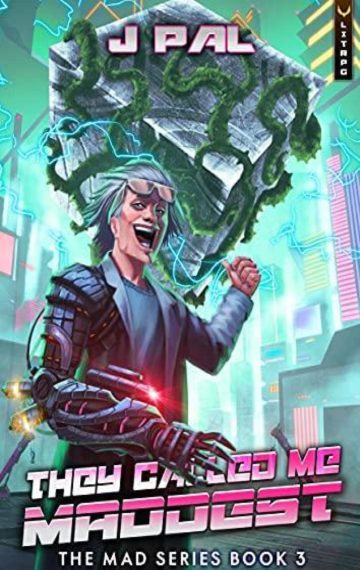 $4.99
Buy Now
Read A Sample
See The Reviews
See The Full Series
Available in:

Kindle, Kindle Unlimited

Pages:

306

Published:

November 12, 2021
THE END IS NIGH — for the structure mind controlling humans and convincing them that the aliens are sexy space elves waiting to reproduce with all virile men…
I tamed my current sector. Told the world how to find power and combat the threats that surround them. I've built a base that won't just keep me and my friends secure, but fed as well. Only the final part of my mission remains.
However, equipping my friends and destroying the mind-control pylon won't be enough. My enemy is smarter, has more combat experience, near-infinite funds, and is willing to risk breaking the System's rules to defeat me.
It's too bad for them I don't know how or when to give up.
The epic finale of the MAD Series is here! Don't miss out.
About the MAD world: Not all game-mechanic systems hand out levels, stats, and skills. Sometimes it offers super powers and leaves the progression up to the user. What is LitRPG without the fan-favorite blue boxes, though? Instead of STR, DEX, AGI, expect them to house crafting-based notifications.