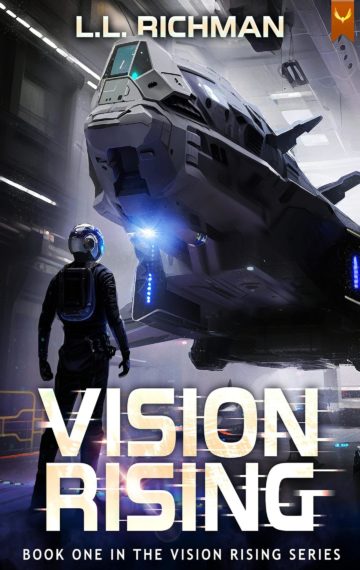 $0.99
Buy Now
See The Full Series
Available in:

Kindle, Kindle Unlimited, Print

Pages:

388

Published:

May 2, 2023
A lone soldier is gifted the power to save humanity.
When a training exercise at a classified research facility goes awry, Joe Kovacs loses much more than his eyesight. He loses his career. He can't lead one of the military's top spec-ops teams if he can't see.
A decision with consequences.
Joe's only shot at getting his life back lies in the hands of an anonymous 'shadow' scientist. The offer is risky, an experimental implant that may or may not work. He jumps at the chance, but quickly learns the device does more than restore his sight. Much more.
There's no going back.
Joe begins seeing strange flashes. Ghosts of images, overlaid atop his own vision. Actions he could have taken but didn't. Worse, the visions are increasing in scope and frequency. Believing he's going mad, he confronts the scientist, only to discover the implant's shocking origin.
Nothing is as it seems, and all the possible futures Joe can now see point to a system-wide conspiracy that will shift the balance of power for hundreds of years. Joe's visions hold the key to stopping it… if he can learn to control them in time.
Don't miss this exciting new Military Science Fiction Series that will make you not only question just what it means to be human, but also if there is ever a "right" side. It's perfect for fans of Halo, Rick Partlow (Drop Trooper), Jeffery H. Haskell (Grimm's War), and Joshua Dalzelle (Black Fleet Saga).
---
The Complete Series
---
---
Other Books You Might Like
---
---