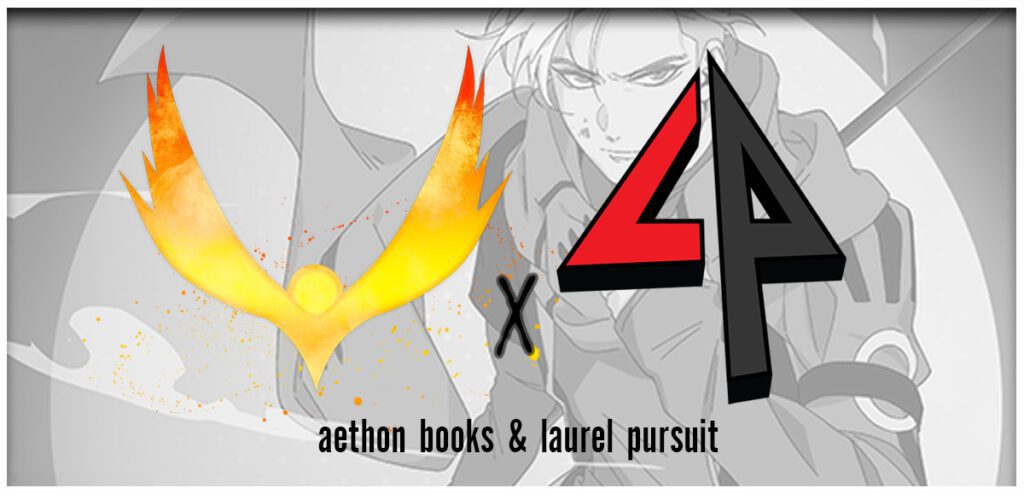 Per the news first dropped by comicsbeat: Aethon Books is proud to announce that we have joined forces with rising webcomic studio Laurel Pursuit to create a slate of new webcomics. To accelerate Laurel Pursuit's growth and kickstart these initial projects, Aethon has invested more than a million dollars into the partnership, with plans to pioneer the webcomic space for years to come.
Aethon continues to be proactive in this rapidly growing industry, signing production deals with best-selling authors and licensing deals with the likes of Webtoon, Tapas, and VoyceMe over the last year. In teaming up with Laurel Pursuit, we hope to provide more ways for fans to experience their favorite properties.
"It's rare to find a partner who shares so much of the same vision," says Aethon Books CEO Rhett C. Bruno."From producing quality content to treating creators fairly every step of the way, Laurel Pursuit simply gets it. This is the start of something big."
Laurel Pursuit is a best-in-class art studio dedicated to bringing the latest innovation and highest quality art to the webcomics space. Building off incredible momentum with major clients (such as Overtime Sports and FaZe Clan) and webcomic distributors, Laurel Pursuit is excited to deliver standout projects with meaningful storylines and memorable characters.
"This is just the beginning," adds Taro Nakagawa, Laurel Pursuit's CEO. "Our vision together is to establish the first end-to-end webcomic adaptation pipeline in the West, creating hit projects that are fully equipped to scale to their full potential. We are proud to announce the following titles as our first joint projects:"