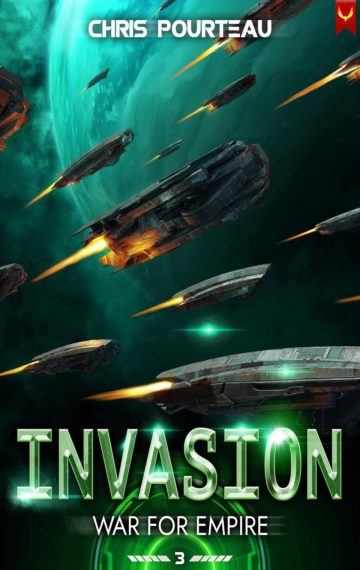 $4.99
Buy Now
See The Reviews
See The Full Series
Available in:

Kindle, Kindle Unlimited

Published:

June 13, 2023
On the run, our heroes face a new and deadly alien threat. Alice Keller just wanted to belong…
Fleeing from every power in the quadrant, not to mention bounty hunters, the crew of the Junkyard Dog hunkers down on Ionia—a pleasure planet where you can buy your favorite sin with enough credits. But when the local crime boss discovers that Alice, the most-wanted woman in the galaxy, is hiding right under his nose, all bets are off.
On the colony asteroid of New Nassau, Eva Park finds herself caught between a feuding father and daughter, each with their own pirate faction determined to chart the future for all. Under lockdown by the occupying 214th Drop Marines commanded by Bathsheba Toma, a civil war threatens to explode when an unexpected death throws New Nassau into chaos.
And humanity itself faces its greatest existential threat ever: the Skane, a soulless, animalistic alien species without conscience or compassion, determined to purge mankind from existence.
Methodical. Merciless. Indiscriminate. That's what the Skane are….
The Expanse meets Star Trek in Book 3 of this military science fiction epic from award-winning author Chris Pourteau. How many times can we forget the lessons of history… before history decides to forget us?
---
The Complete Series
---
---
Other Books You Might Like
---
---