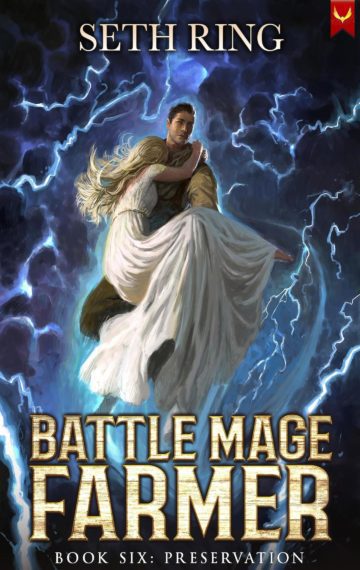 $6.99
Buy Now
See The Reviews
See The Full Series
Buy The Audiobook
Available in:

Kindle, Kindle Unlimited, Audiobook

Pages:

427

Duration:

13 hrs and 15 mins

Published:

August 22, 2023
Insane cult trying to undermine the stability of society? Powerful mage whose very presence unmakes the world?
John doesn't care. He's getting married.
After rescuing Katrine, sealing himself into a manaless state, and defending against the most dangerous beast tide the world has ever seen, John only has one thing on his mind. Getting married, and going on a honeymoon. Oh, and trying to figure out a way to keep the world in one piece.
That quest will take him to worlds unknown, and pit him against enemies beyond anything he has ever faced. Thankfully, he's not alone, and between Ellie and Ferdie, he has the best companions a simple farmer could ask for.
Book 6 of the bestselling Fantasy LitRPG Series by Seth Ring, author of Nova Terra. Get your copy today and explore a world whose secrets have been buried under decades of war.
About the Series: Mixing slice-of-life with epic fantasy action, mystery, magic, cultivation, and a broken game system that seems determined to make everything as hard as possible for the already overpowered protagonist, this LitRPG/GameLit series is perfect for readers who enjoy exploring rich worlds and complex characters.
---
The Complete Series
---
---
Other Books You Might Like
---
---