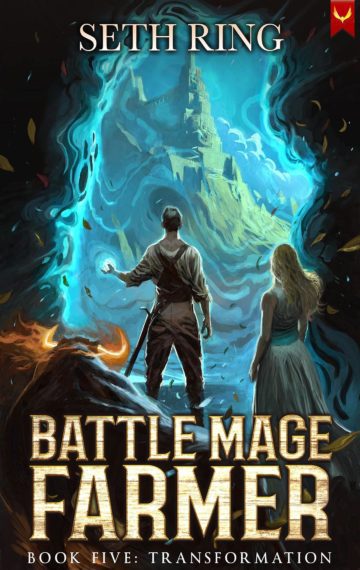 $6.99
Buy Now
Read A Sample
See The Reviews
See The Full Series
Buy The Audiobook
Narrator:

Michael Kramer

Available in:

Kindle, Kindle Unlimited, Audiobook, Print

Pages:

430

Duration:

13 hrs and 15 mins

Published:

May 24, 2023
Just when John thinks things are finally calming down, the world never fails to throw a new twist his way.
And the latest one is deadly.
A distress call from Katrine has set John on a crash course with a band of vicious dimensional raiders led by a supreme mage who are already planning an invasion, while back home, the clock is ticking on the prophecy of the beast invasion that will wipe humans from the face of the world.
Worse still, John's mana is growing stronger, forcing him to choose between sealing his mana away and becoming mortal, or destroying the world by his very presence. With the corrosive influence of the dragon, Farroutef, dogging his every step, he is forced to try and broker peace with the mages of New Dawn only to find himself trapped by the mysterious King of Beasts.
Forced into a prison of his own making, John's options are limited, but luckily, he's got great friends. Unwilling to leave him to his fate, Ellie decides it's time to step out and be the hero mounting a rescue attempt with Sigvald and Ferdie.
Book 5 of the bestselling Fantasy LitRPG Series by Seth Ring, author of Nova Terra. Get your copy today and explore a world whose secrets have been buried under decades of war.
About the Series: Mixing slice-of-life with epic fantasy action, mystery, magic, cultivation, and a broken game system that seems determined to make everything as hard as possible for the already overpowered protagonist, this LitRPG/GameLit series is perfect for readers who enjoy exploring rich worlds and complex characters.
---
The Complete Series
---
---
Other Books You Might Like
---
---