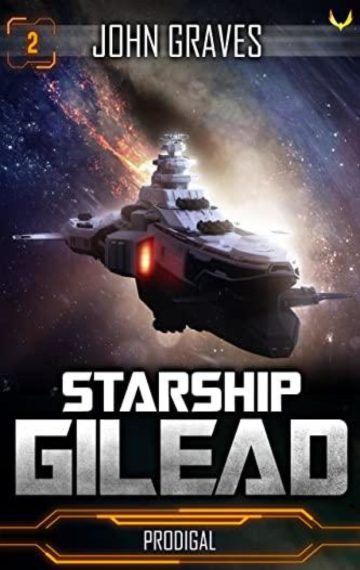 $4.99
Buy Now
See The Full Series
Available in:

Kindle, Kindle Unlimited, Print

Pages:

302

Published:

April 5, 2022
The galaxy is at war.
Windham Manthus is broken man. After two betrayals shattered his world, the captain of the Starship Gilead is obsessed with vengeance. He's lost his only son, and he places the blame solely on the shoulders of Anton Gaines of the Starship Jericho. Windham will stop at nothing to settle the score, but his own daughter has begun to fear that he's spiraling out of control.
As Gilead's crew fight to restore their captain's honor, an even greater threat is spreading war across the galaxy. World after world fall to this terrifying enemy who seems to wield an almost supernatural power. There is one man on board Gilead who knows how to stop this enemy, but Windham refuses to hear his council.
And out in the darkness of space, Gilead's prodigal son is biding his time, ready to strike when the moment is right. When the battle is over and the dead have been counted, only one man will survive to lead Gilead into the future.
Don't miss this epic sequel to Relics of Utopia. Starship Gilead is a space opera that's perfect for fans of Star Trek, Battlestar Galactica, and Warhammer 40,000.
---
The Complete Series
---
---
Other Books You Might Like
---
---