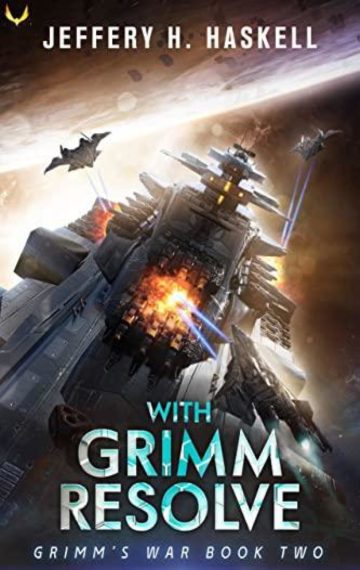 $4.99
Buy Now
See The Full Series
Available in:

Kindle, Kindle Unlimited

Pages:

373

Published:

May 17, 2022
It's not the size of the ship in the fight, but the size of the fight in the ship.

Jacob Grimm returns as CO of USS Interceptor just a few weeks after he graduated from command school. He's immediately sent on a rescue mission to the far side of Zuckabar, with no backup and dwindling supplies.

When an unknown enemy cripples his ship on the outskirts of the system, the crew must come together and track their mysterious foe out into the unknown.

An incredible discovery leads them to another system. Trapped on the wrong side of a starlane with an enemy that outguns them and civilians to rescue, Jacob must push his crew to the very edge of their ability.

If he can't, they will all die out in the black with no way to warn the Alliance of the new threat on their doorstep, and all two million souls on Kremlin Station will pay for his failure.

From USA Today bestselling author Jeffery H. Haskell comes book two in the military science fiction epic in the tradition of Honor Harrington and Star Trek. If you love heroes and ships you will want to stand With Grimm Resolve against Interceptor's latest enemy. You're in the Navy now!
---
The Complete Series
---
---
Other Books You Might Like
---
---