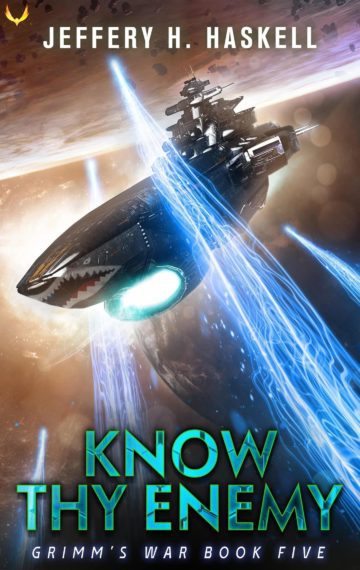 $4.99
Buy Now
Read A Sample
See The Reviews
See The Full Series
Available in:

Kindle, Kindle Unlimited

Pages:

444

Published:

March 28, 2023
Interceptor must snatch victory from the jaws of defeat.
While the Alliance and their ally reinforce the wormhole, the Caliphate devastates the rest of the Consortium with perfectly timed attacks that are crippling their ship production. No matter where the Consortium defends, the Caliphate is one step ahead.
Secretary of the Navy Wit DeBeck knows the how, secret faster-than-light communications, but he can't stop them, not without the president's approval.
For the same reason the Consortium can't pull ships from the Wormhole, neither can the Alliance. Wit doesn't need a task force, though, just a light, fast, ship to steal the most valuable technology in the entire galaxy.
He even has the location…
A secret base orbiting a black hole that creates a natural barrier to starlane travel. Whatever ship they send better be fast, because if it isn't, the gravitational forces of the black hole will rip it to shreds.
Good thing the Navy has just such a ship… and a commander crazy enough to pull off the impossible.
From USA Today bestselling author Jeffery H. Haskell comes a military science fiction epic in the tradition of Honor Harrington and Star Trek. If you love heroes and starships, then take up the flag and prepare to know thy enemy. You're in the Navy now!
---
The Complete Series
---
---
Other Books You Might Like
---
---