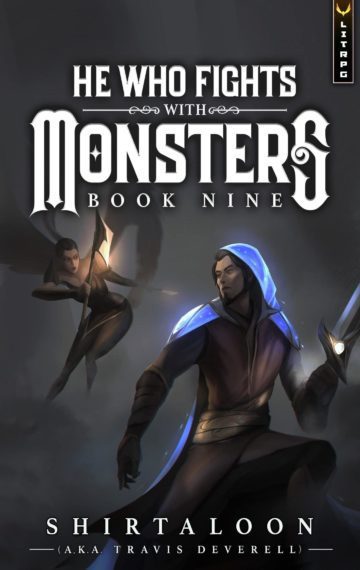 $7.99
Buy Now
Read A Sample
See The Full Series
Buy The Audiobook
Narrator:

Heath Miller

Available in:

Kindle, Kindle Unlimited, Audiobook

Pages:

1054

Duration:

28 hrs and 3 mins

Published:

April 18, 2023
With the Builder threat behind them, the time has finally come for Jason and his team to hit the road.
Eager to get back to the adventuring he's been longing for, Jason is excited to not be at the center of world-changing events. But before he goes, one last attempt to pull him into politics has him leaving Rimaros with a strong final impression.
With new places to visit and new people to meet, the remnants of recent events have scarred the land and left lingering dangers behind. It's a busy time for adventurers willing and able to fight with monsters. Threats that once loomed in the background start coming to the fore, and the team prepares to join the fight. Their angelic new adversaries are patient, powerful, and remorseless, using such unconscionable strategies that mass slaughter is only the beginning.
Jason is forced to confront that his growing power may give him more in common with his foes than his friends. While this opens a path to uncovering the methods and objectives of their enemies, it also brings him to their attention. To them, this makes him yet another tool to be used. But when conflict spills into epic battle, they'll be the latest to discover that challenging Jason Asano is a very bad idea.
Book 9 in the bestselling He Who Fights With Monsters Series is here. Grab your copy today!
About the series: Experience an isekai culture clash as a laid-back Australian finds himself in a very serious world. See him gain suspiciously evil powers through a unique progression system combining cultivation and traditional LitRPG elements. Enjoy a weak-to-strong story with a main character who earns his power without overshadowing everyone around him, with plenty of loot, adventurers, gods and magic. Rich characters and world-building offer humor, political intrigue and slice-of-life elements alongside lots of monster fighting and adventure.
---
The Complete Series
---
---
Other Books You Might Like
---
---