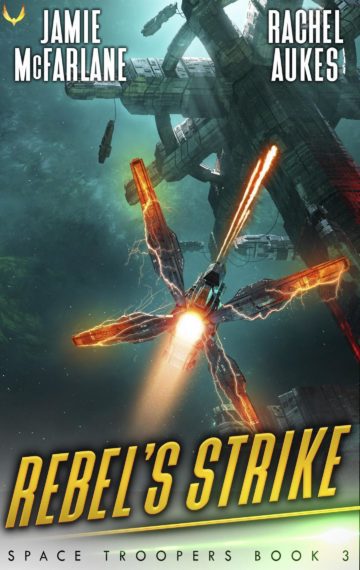 $4.99
Buy Now
Read A Sample
See The Reviews
See The Full Series
Buy The Audiobook
Narrator:

Scott Aiello, Emily Woo Zeller

Available in:

Kindle, Kindle Unlimited, Audiobook, Print

Pages:

385

Duration:

10 hours and 19 minutes

Published:

January 11, 2022
When a tyrannical corporation seizes control, two young patriots will risk everything to liberate humanity.
With the system engulfed in a corporate war, Jai and Peyton are yanked in different directions. Jai has joined the rebellion while Peyton is amassing a pirate fleet. But when an old friend brings the twins back together, they learn of Zona's sinister plan to quell the rebellion and institute an iron grip over the entire solar system.Peyton has found her calling as a pirate captain. She's building a fleet with ships she's stolen and people she's saved. But when both the Zona fleet and other pirate clans come at Peyton from every angle, it'll take every ounce of skill—and a whole lot of luck—to stay in the game.
Jai's computer skills are among the best in the system. His work is crucial to the rebellion, but when he's infected with deadly nanites, he finds himself in a race against time to save himself from becoming a cyber-zombie.
The Epic Finale of the Space Troopers series is here. A no-holds-barred adventure where the fate of the solar system is dependent on the twins. To win, an inexperienced pirate captain must face a battle-hardened general, and an injured computer hacker must take on the galaxy's most advanced AI. If either fails, Zona wins.
---
The Complete Series
---
---
Other Books You Might Like
---
---