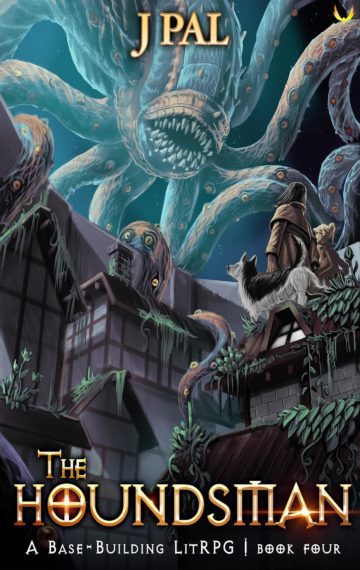 $4.99
Buy Now
See The Reviews
See The Full Series
Available in:

Kindle, Kindle Unlimited

Pages:

313

Published:

May 30, 2023
Bruised, battered but, somehow, alive.
Flint might be safe and amongst his people, but the Woodson lands and the Iron Disk no longer feel like home. He was away only away for half a year, but close to a decade has passed for his people.
New ruling structures have formed. The pack's alliance has shifted. And the Woodson Fort has flourished. The council he gathered to advise him has now replaced his position as ruler. Flint might have started it all but now he might as well be an outsider.
The loss is the least of Flint's concerns. Oth, the Devourer of Worlds haunts Flint's dreams. The Vikings and draugr that worship him need blood and slaves to feed their war machine and his home is in their path. There has never been a greater need for the Champion of Equilibrium, and its up to Flint to find them.
The disk needs unity, but first he must convince the council and the other ruling powers of the coming threat. Hopefully, his new status as a druid will help him. Unfortunately, his warnings and haggard state make him far too much like a raving loon.
The 4th and Final Book in the Houndsman Series.
Have you been dreaming of a LitRPG with kingdom-building, flashy skills, and evolving dogs? Well, you just found it. The next series from the hit author of They Called Me Mad is here!
---
The Complete Series
---
---
Other Books You Might Like
---
---