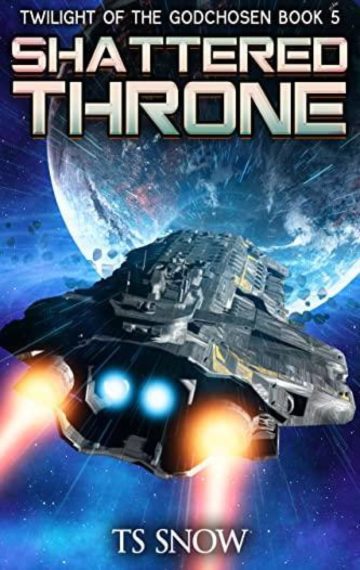 $4.99
Buy Now
See The Full Series
Available in:

Kindle, Kindle Unlimited, Print

Pages:

730

Published:

March 8, 2022
Arcanis is in civil war. The Margravine has been deposed. A plague rages.
Sent by TerraFormation with vaccine to help the war-torn planet, Miles Sheffield is reunited with his best friend and his niece, offering the refugees asylum on Terra.
When Pallas and the other women aboard the FSS Clara Barton are abducted and sold into slavery, Aric, Miles and the crew begin a search taking them beyond the Emeraunt Galaxy to the lawless depths of the Fringes.
On the desert planet Bel-Ammon, Aric faces an old enemy in a fight to the death to free his wife. When Pallas fatally gives birth to twins, her grief-stricken husband realizes too late that he actually loved the woman he married to regain the throne. In the madness of bereavement, Aric rejects the child causing his wife's death. Giving her custody to Miles, he takes his son and returns to help rebuild plague-stricken Arcanis.
It will be eighteen years before Aric again sees his daughter, but the twins' reunion is unlike anything expected, because insanity has hidden in the mind of a child and now, nurtured by another's anger, has grown to adulthood.
The Twilight of the GodChosen is complete and the fate of the kan Ingan clan is settled .
Grab Book 5 in the Twilight of the Godchosen Series today! Scheming, intrigue, war … If you liked the characters from Firefly, with the passion and planetary intrigue of Pandora, and the action from The Tomorrow War, try Twilight of the GodChosen.
---
The Complete Series
---
---
Other Books You Might Like
---
---