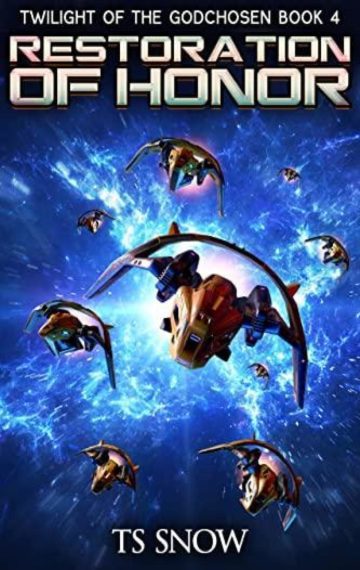 $4.99
Buy Now
See The Full Series
Available in:

Kindle, Kindle Unlimited

Pages:

595

Published:

February 15, 2022
Aric kan Ingan is heading for a rendezvous with Death, with a detour to Terra at pal Miles Sheffield's insistence, in an attempt to take his mind off his upcoming obituary.
Old prejudices long-buried and culture clashes aside, the planet offers a few things to test his newly-restored integrity, as well as his fidelity to Susan…such as the attention paid to a certain alien by Miles' foster mother, an attractive but neglected wife.
Leaving for Arcanis offers an escape, even if his arrival begins with his arrest and the quickest trial imaginable.
The verdict? His former sentence is to be carried out.
Immediately.
A great deal has changed on Arcanis in the past fifteen years, however.
Former best friend Eby now heads the Peace Force and is the True Arcanian Society's right-hand man. Pallas, the baby-bride Aric left behind, is no longer a child. Inheriting her mother's beauty as well as a touch of her deviousness, the Princess Royal has the power to save her cousin's life, for which she expects a great deal more than his mere gratitude.
Marrying Pallas means giving up hope of a future with Susan, but it will regain Aric the Throne of Arcanis and revenge against The True Arcanian Society, while freeing Pallas from Eby's domination.
Whatever the choice, someone will win and someone will lose, and the entire galaxy will be affected…but will it be worth it?
Grab Book 4 in the Twilight of the Godchosen Series today! Scheming, intrigue, war … If you liked the characters from Firefly, with the passion and planetary intrigue of Pandora, and the action from The Tomorrow War, try Twilight of the GodChosen.
---
The Complete Series
---
---
Other Books You Might Like
---
---