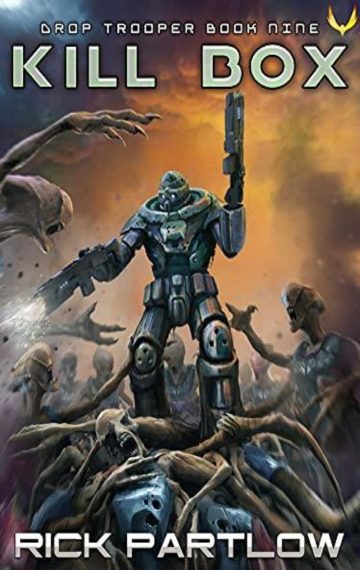 $5.99
Buy Now
See The Reviews
See The Full Series
Available in:

Kindle, Kindle Unlimited, Print

Published:

January 18, 2022
Cam Alvarez is lost in the depths of the galaxy…and the only way home is through a horde of alien monsters.
Cam and the others in the task force have followed Zan Thint through the Predecessor Gateway to another spiral arm of the galaxy. There, they are stranded…unless they can find another of the gateways.
Following the trail of the Predecessors, who'd fled our space millennia ago, they discover one lost civilization after another…but will they find the Predecessors?
And even if they do, will the mysterious Predecessors, the original sentient life to evolve on Earth, help the heirs to their world and their star empire…or just lead them to their doom?
For it's not only the Predecessors who lurk in the dark recesses of space. So do the bioengineered alien horde, the implacable Skrela, dedicated to wiping out all intelligent life in the universe.
And if the godlike Predecessors couldn't defeat the Skrela, what hope does a ragtag band of humans stand?
Book 9 in the Amazon Bestselling Drop Trooper series by Rick Partlow is here. Grab your copy today!
---
The Complete Series
---
---
Other Books You Might Like
---
---