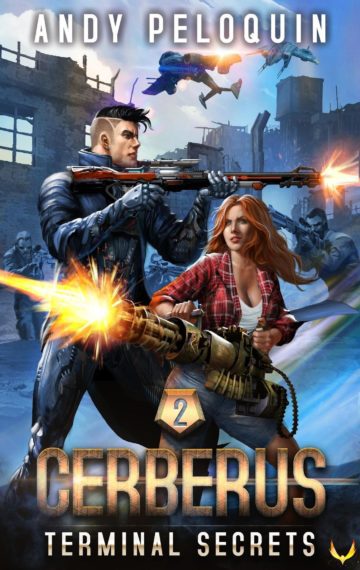 $2.99
Available in:

Kindle, Kindle Unlimited, Audiobook, Print

Pages:

368

Published:

May 12, 2020
Nolan Garrett is on the hunt for traitors, and it just got personal!
His targets: a pair of thieves who broke into a military armory. Already, the stolen high-grade weapons have flooded the streets of New Avalon with blood.
Nolan's pursuit brings him to the last place in the universe he'd want to go…home.
On the planet he thought he'd left behind forever, he is swept up in a local war between his first love and his oldest enemy.
In the heat of battle, he will uncover dark secrets that, if brought to light, could destroy him—and the woman he loved—forever.
Cerberus: Terminal Secrets continues the thrilling, action-packed military space opera series. If you like high-octane sci-fi combat, epic stakes, and flawed heroes, then you'll devour Andy Peloquin's gripping Cerberus series.
Join the fight to protect the innocent from greed, corruption, and cruelty!